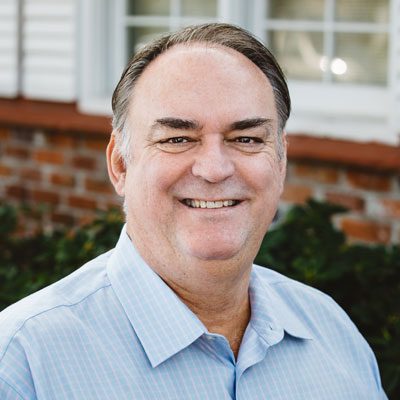 Chiropractor
Nicholas Brown, D.C.
Often times I am reminded of my birthplace when new patients ask the all too common question, "Where are you from?" I was born and raised in Harare, Zimbabwe until I moved to the United States to attend the University of Wyoming in 1983. While there I received a Bachelor of Science degree in biology, where I became fascinated with the body's extraordinary ability to heal itself.
It was this fascination that prompted me to delve deeper into the inner workings of the body, focusing on neurology and the relationship between the brain and the spine. Our body is filled with 46 miles of nerves, all of which are connected throughout the body and controlled by the 100 billion neurons in the brain. It's amazing how the body can heal from the inside out by restoring communication between the nerves and the body. visiting with a local chiropractor in Wyoming I knew I found my calling in chiropractic medicine.
I received my doctorate degree from the University of Western States in Portland, Oregon in 1986. After graduating and a few stints with other Doctors, I started my own practice in 1988. Thus far, I have dedicated my practice to providing chiropractic care to hundreds of patients in the Mid-Willamette Valley.
Education has always remained a constant in my life, and as new techniques and information are discovered, so too does my practice evolve to bring those treatments to my patients. Whether I am treating a 1-day old baby or an individual in their late 80's, my goal is to help people heal their body from the inside out with chiropractic care.
As the leading chiropractor in Albany for over 30 years, my mission is to help as many children, families, and individuals as possible. When am I am not in the office, I enjoy spending time with my wife, four children, and grandchildren.
Memberships & Professional Organizations
Oregon Chiropractic Association
Points for Profit
Knights of Columbus
Webster Technique
Zone Technique
ICPA
Licensed Massage Therapist
Corinne Goehring
Corinne focuses on using precise deep tissue techniques to release tension throughout the body. She is always learning new ways to help her clients with their health and wellness. Outside of massage she loves spending time with her friends and family and enjoys walking in beautiful areas of the Pacific Northwest.
Chiropractic Assistant
Melissa Jones
Working in healthcare has been Melissa's passion since 2009. Her view of healthcare transformed when she began to understand how chiropractic gives your body the tools it needs to heal itself. What a brilliant profession! Since discovering its amazing benefits, it has become a great passion and large part of her life. In her spare time she enjoys scuba diving, ballroom dance, and hiking.
Beth has always been fascinated by wellness and how chiropractic care can benefit all aspects of a person's life. This curiosity has led her to becoming a team member. She has already learned so much about wellness and has submersed herself into learning about the power of chiropractic healing. In her spare time, she enjoys making memories with her family, meditating, and exploring the Pacific Northwest.
OFFICE HOURS
---
Monday
8:00am- 6:00pm
---
Tuesday
8:00am- 6:00pm
---
Wednesday
8:00am- 6:00pm
---
Thursday
8:00am- 6:00pm
---
Friday
8:00am- 6:00pm
---
Saturday
Closed